Give yourself the ultimate advantage.
The slightest sound can be the difference between catching that lunker and sending those fish scattering. When precision and stealth matter, the Pro II delivers. Claim your spot at the top of the food chain while you're prowling in fresh or saltwater with the swift, silent and secure anchoring of the Power-Pole Pro Series II. Designed for lasting performance with the seasoned angler in mind, the Pro II will take a beating and ask for seconds.
NOTICE: New Power-Pole hydraulic anchors feature C-Monster 2.0 technology and are NOT compatible with anchors built prior to 2017
Features:
Ultra Lightweight design
Powder coated finish
Down and away deployment
Drive-off protection
Includes:
2-button Key Fob Remote
Advanced Dash Switch
New Hydraulic Pump (HPU)
Heavy-duty Hydraulic Hose
Bluetooth ®
The Professional Series II comes in 2 colours. Both colours are readily available in 8 ft size only. 6 and 4 ft can be special ordered by request.
Professional II Edition Image Gallery
Product Overview
Available in both 6 and 8 foot lengths the Pro II deploys quickly and quietly. The included wireless Standard Key Fob and Advanced Surface Mount remote controls powered by C-Monster Control System put the power of push-button control in your hands. Comes in your choice of a black or white powder-coated finish that offers unequaled corrosion resistance. Unconditional lifetime warranty on the Everflex spike. Free C-Monster smartphone app lets you customize your anchor settings to match your fishing style. Available for Android and iOS.
Product Upgrades for 2017
Stronger. Faster. Smarter.
New Hydraulic Pump Unit (HPU) communicates with controllers 100 times faster with improved signal strength and range. All pumps come pre-programmed for each anchor model providing optimum performance in any condition. With the C-Monster App on your Android or iOS powered device you can customize your HPU to your style of fishing.
Go From Tube to Heavy-duty Hose. *
New heavy-duty hose is rated up to 1750psi. Pre-crimped connections make installation as easy as plug and play. Anchors come with enough hose for most installations. Additional hose available in 3, 5 and 10 foot lengths.
A New Breed of Controllers.
Our Standard Two-button Key Fob and our Advanced Surface Mount wireless remotes grant you the power of complete control. Enhanced with C-Monster 2.0 featuring 2-way communication and stronger signal, you get faster response and easy upgrade capability.
Standard two-button key kob (included)Take control anywhere on your boat with manual or double click Auto-Up/Down.
Surface mount switch (included) Features three speed settings, independent control of multiple anchors and double click Auto-Up/Down.
NOTE: Products equipped with C-Monster 2.0 are not reverse compatible. Existing HPUs cannot be upgraded to the C-Monster 2.0 pump and C-Monster 2.0 remote controllers will not function with existing C-Monster equipped products built prior to 2017.
* 4 foot Pro II anchor does not come with heavy-duty hydraulic hose. Comes with 5/16" hydraulic tubing.
Specifications
| | |
| --- | --- |
| Two button Key Fob | Included |
| Boat Size | Up to 28 ft or 4500 lbs |
| Max Speed | 0 to 8ft – 4.58 sec, 0 to 6ft – 3.14 sec, 0 to 4ft – 3.14 sec |
| Deployment depth | 8, 6 and 4 feet deep |
| Retracted height | 8ft-55 in, 6ft-43 in, 4ft-36in (from bottom of stern bracket to top of knuckle) |
| Mounting footprint | 5 in W x 6.5 in H |
| Weight on transom | 8ft – 17.75lbs. 6ft – 15.65lbs. 4ft – 13lbs. |
| Total weight | 8ft – 26.3lbs. 6ft – 24.2lbs.. 4ft – 21.78lbs. |
| Power supply | 12V – Brushless motor high volume pump |
| Operating system | C-Monster Control System |
| Finish | 5-layer Powder Coated |
| Battery life | 1,200 cycles per charge (Estimated based on 55 Amp battery) |
| Warranty | 2-year warranty – electrical & hydraulics, 5-year warranty – mechanical parts, Lifetime warranty – Everflex spike |
| Soft Close Cylinder | No |
| Drive off protection | Yes |
Product Construction
Product Warranty
5 years – mechanical parts
2 years – electrical & hydraulics
Lifetime – Everflex™ spike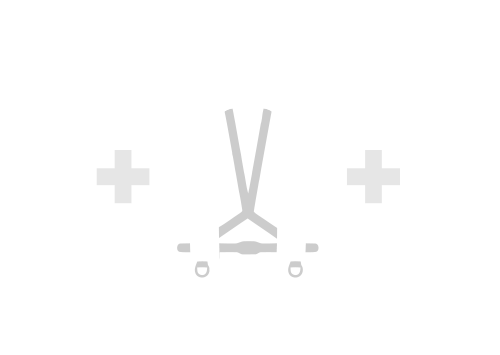 WATER SAFETY FIRST
Like seat belts in cars, PFD's save lives. If you are on the water – please wear your personal floatation device.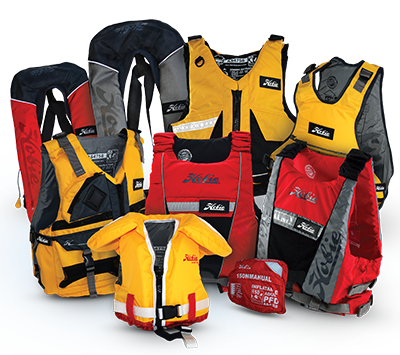 HOBIE PFD'S SAVE LIVES!
Hobie stocks a huge range of PFD's for all types of watersports. With a wide range suitable for adults, kids, and even the family dog, Hobie PFD's will have you safe on the water.